Richland's government functions are managed under the direction of a Mayor and Board of Aldermen. The City provides municipal services including natural gas, electricity, water, sewage treatment and trash pick up. The City maintains a commercial and residential street system with over 30 miles of improved streets.
The City is proud of its enhanced 9-1-1 Emergency System which provides immediate response from police, ambulance and fire protection on a 24 hour basis. We also have a municipal airport with 3,000 feet of hard surface runway.
CITY HALL/MUNICIPAL UTILITIES
204 E. Washington Ave
P.O. Box 798
573-765-3532
www.richlandmo.info
Richland City Hall is located in one of the historic buildings in town, the old High School building. It was built in the 1940's as part of the WPA Project.  Richland's form of government is the Mayor, Board of Aldermen, Utility Board, and Park Board.
The City of Richland is happy to provide Spring and Fall Clean Up as a service to our residents.
POLICE DEPARTMENT
201 S. Chestnut
P.O. Box 798
573-765-4144
email: richlandpolice.net
EMERGENCY DIAL 9-1-1
The city is proud of its enhanced "9-1-1" emergency system which provides immediate response for police, ambulance, and fire department.
FIRE PROTECTION: Tri County Fire Protection District
111 W. Washington Ave
573-765-5640
email: tricountyfire@hotmail.com
EMERGENCY: DIAL 9-1-1
The city contracts with Tri-County Fire Protection District to provide 24 fire protection.
AMBULANCE
The City contracts with the Pulaski County Ambulance District for ambulance services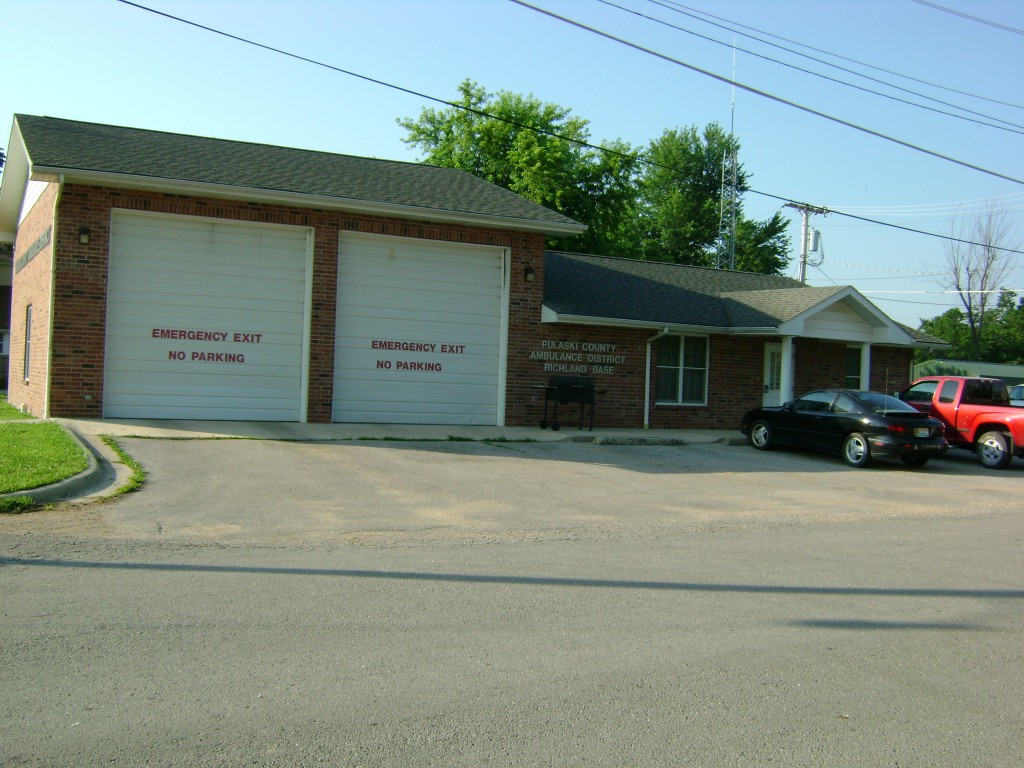 RICHLAND MUNICIPAL DOG POUND